Wolf Paws Archives - THE WOLF Sacramento
SPCA Poster and Writing Contest

Poster and Writing Contest
Roseville, CA – Throw on your creative caps, and get out those pens and markers, Placer SPCA's Humane Education Department is accepting entries for the Be Kind to Animals Poster & Writing Contest.
Compassion for animals forms at a young age, so let's get the conversation started early. Encourage a young person that you know to enter the Be Kind to Animals, Poster and Writing Contest.  Geared for 1st thru 8th graders, this contest has something for everyone. Students may choose to create a poster or an essay, which illustrates their compassion for animals. Prompts for age-appropriate themes are provided. Students must adhere to the theme that best fits their age level.
The top 5 submissions will be displayed in the lobby of Placer SPCA's Roseville Companion Animal Care Center for 1 month after the deadline. Visitors to Placer SPCA will be encouraged to vote for their favorite entry. At the end of the month, the student with the most votes will win a Placer SPCA T-shirt and grab bag, and the chance to have their artwork featured on Placer SPCA marketing materials.
The deadline for submitting your project is March 14, 2014, but don't waste valuable time; the first 10 entries will win a Placer SPCA water bottle!
If you know a young person who LOVES animals, tell them about the Be Kind to Animals, Poster and Writing Contest! If you would like to learn more about this or any of Placer SPCA's Humane Education Programs, please visit www.placerspca.org/education.
Teaching our youth about the humane treatment of animals is the mission of Placer SPCA's Humane Education Department. Through contests like the above mentioned, scout programs, school presentations, and summer kid's camps we can educate children about basic animal safety and care, and what it means to be responsible and compassionate towards all animals.
For Further Information Contact:
Leilani Fratis, CEO
(916) 782-7722 x105     (530) 885-7387 x 105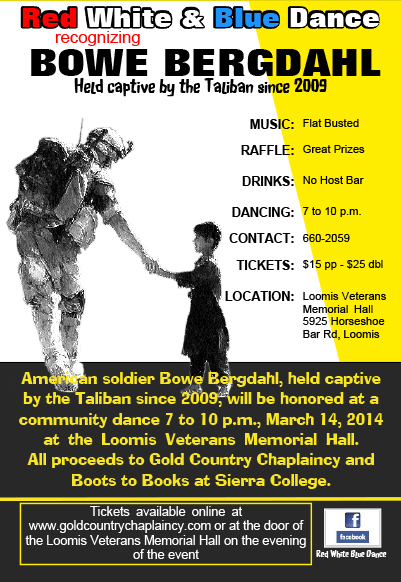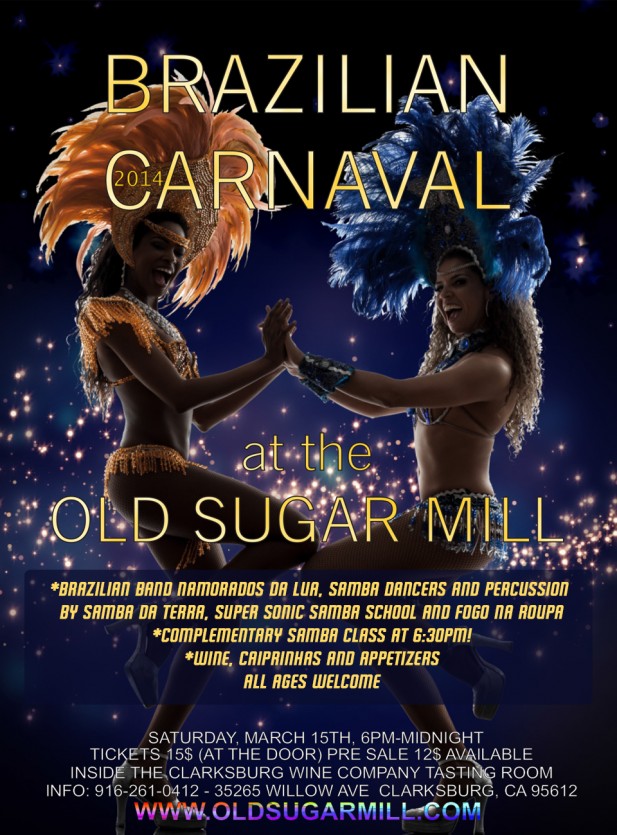 Being there matters and your navy protects and defends America on the world's oceans. Around the globe, around the clock navy ships, submarines, aircraft and, most importantly, tens of thousands of America's finest young men and women are ready to defend America. When piracy threatens global commerce, when disaster strikes, or when called upon by the commander in chief, your navy is there. When it comes to protecting and defending America, being there matters, and America's navy is already there.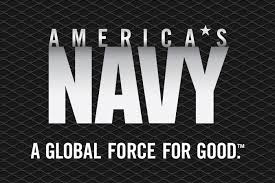 March is Red Cross Month
The American Red Cross responds to about 70,000 disasters every year. Most people hear about the large disasters that affect an entire part of the country, emergencies like the wildfires out west and flooding throughout the Midwest. But not as well known are disasters like a home fire can leave someone with noting but the clothes on their backs.
For more information visit http://www.redcrossblood.org/red-cross-racing/march-red-cross-month

This year, KidsFirst is celebrating 25 years of serving children and families in the Sierra -Sacramento region. In recognition of National Child Abuse Prevention Awareness Month during the month of April, we invite you to join us for our 25th Commemorative Anniversary and Annual "Blue Tie Affair" Benefit on Thursday, April 3 at the Timber Creek Ballroom in Roseville.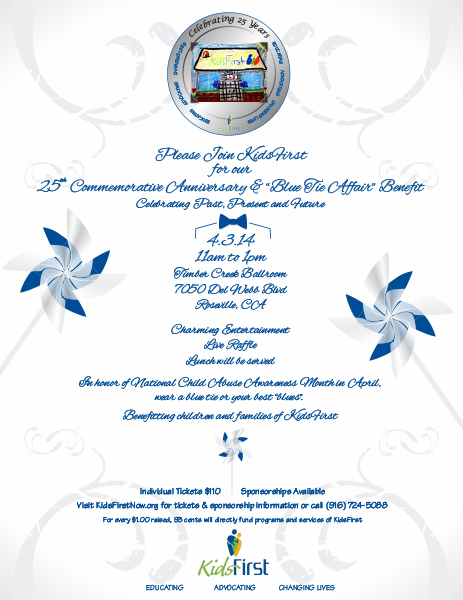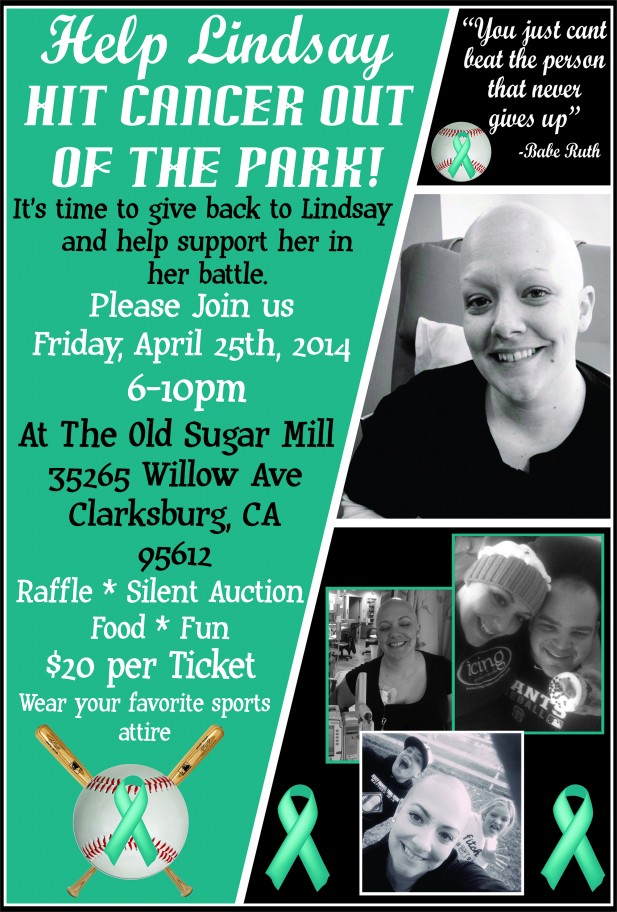 The Little Voice Project will be holding a 48 hour clothing drive downtown Davis (20 min west of Sacramento) at 412 C St, Davis CA (in front of church, next to Central Park) from 9AM April 26 Saturday — 9AM April 28 Monday.
We will accept all clothing of any state: including shoes, purses, belts, and non-clothing fabrics: bedding, tapestries, stuffed animals, etc.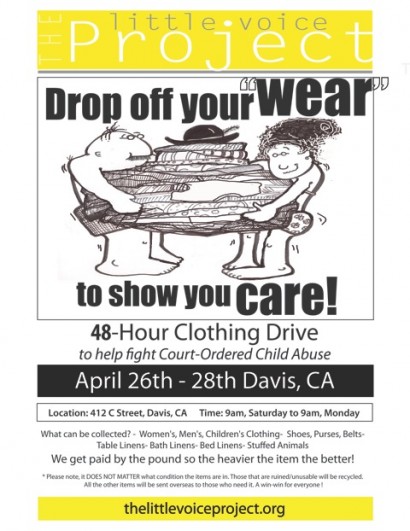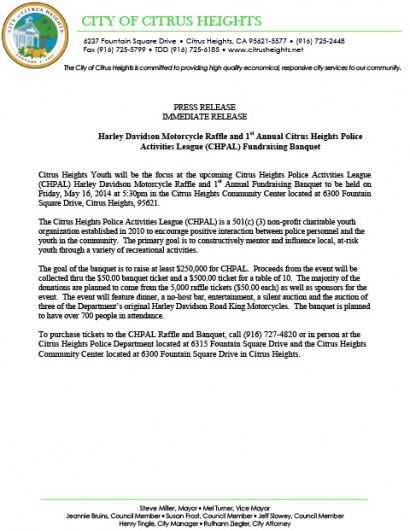 Veteran Entrepreneur Training Symposium

Symposium provides guidance for Veteran Small Businesses to navigate within the Federal Marketplace
Washington, DC, October 15, 2013 – The National Veterans Small Business Coalition (NVSBC) and its partner, AetherQuest Solutions (AQS), Inc., is pleased to announce the Veteran Entrepreneur Training Symposium (VETS) is returning for the forth consecutive year at the Silver Legacy in Reno, Nevada, June 16-19, 2014.
From shrinking budgets and sequestration to the government shutdown, veteran entrepreneurs are confronting many challenges within Federal marketplace.   This one-of-a-kind symposium brings together government agencies, industry leaders, and experienced Veteran business owners to discuss issues affecting veteran owned small businesses.  The goal of VETS is to help companies understand and utilize Veteran-owned small business contracting opportunities provided by the Federal government
"Veteran entrepreneurs provides the innovation and ingenuity needed in today's federal marketplace," states Scott Denniston, Executive Director of NVSBC.  "VETS cultivates economic growth and sustainability by creating an educational environment for veteran owners to learn from each other."
At VETS2014, attendees will gain the knowledge and relationships necessary to take advantage of the Federally mandated contract opportunities set aside specifically for Veteran-owned small businesses. The event will assemble over 300 attendees in classroom discussions, a lively exhibit hall, networking events, and one-on-one business development sessions.
"Working with VETS is beneficial on multiple levels: the business connections are unparalleled, the educational content is geared exactly to the attendees, and the business opportunities are very real. This event is 100% focused on helping veterans see the success they envision," stated Gloria Berthold Larkin, President of TargetGov. "I have been honored to speak at the past three VETS and every event continues to build the power and effectiveness – the sessions are updated constantly to reflect the business markets the attendees return year after year because of the reputations built and strengthened here, and the expo brings buyers and sellers into direct contact with each other. This is exactly why we need these events."
For additional information on the 2014 Veteran Entrepreneur Training Symposium, go to www.veterantrainingsymposium.com, email InfoVETS@aetherquest.com, or call (571) 297-4039.