Events Archives - THE WOLF Sacramento

Stage 1 – Oak Park Community Center | The Extra Mile
The Extra Mile is the ceremonial start of the march for individuals in leadership who want to publicly dramatize their commitment to equity, justice and civil rights. The Extra Mile invokes the civil rights past as a strategy to understanding and focusing on the future—the songs, the marching and music. So, if you're a person in leadership (political, faith, business, public, educational, student or community)—someone who goes the extra mile or carries an extra load in the service of others, the Extra Mile is for YOU. As a declaration of your commitment to the ideals of Dr. King, we're asking all leaders to please sign our 2017 Extra Mile Registry.
For your convenience, Extra Mile participants can park in either the Oak Park Community Center, Father Keith B. Kenny School next door, or park your cars at Sacramento City College and catch a 7:45 a.m. Regional Transit shuttle the light rail station.
OAK PARK COMMUNITY CENTER
3425 Martin Luther King Jr. Blvd.
Check-in: 8:00 a.m.
Departure: 8:30 a.m.
Stage 2 – SACRAMENTO CITY COLLEGE
The OFFICIAL START OF THE MARCH will take place on the SACRAMENTO CITY COLLEGE campus in the open parking area in front of Hughes Stadium. Marchers from across Northern California will assemble and begin their journey at this location because it's close to the 99 and I-5 freeways, has plenty of free parking and great access to public transit.
As the Extra Mile invokes the past, the radio personalities on the Sacramento City College stage will celebrate the present. That is, how far we've come as a nation toward achieving the dream of the late Dr. Martin Luther King Jr. You can expect to see and hear the MLK365 Hype Mobile, the Buffalo Soldiers and Royal Family Motorcycle riders, Corvettes with beauty queens and our 2016 Grand Marshal and Regional Transit's General Manager, Michael Wiley. As a declaration of your commitment to the ideals of Dr. King, we're asking marchers to please sign our "2017 March for the Dream Registry."
Stage 3 – The reviewing stand: Sacramento Convention Center
The REVIEWING STAND is our way of publicly acknowledging and saying "thank you," to the many thousands of walkers who braved the elements and came together in show of unity to answer Martin Luther King Jr's call to "WALK WITH ME." At the reviewing stand, we encourage you to take a few minutes and look around to see what the beauty and strength of diversity looks like, and why Northern California is so special. Remember, the reviewing stand is not the end of the March for the dream, but only the beginning. You can explore inside the Diversity Expo, catch a Regional Transit shuttle back to your point of origin, or you can enjoy a delicious meal at one Sacramento's fine downtown eateries.
Stage 4 – The Diversity Expo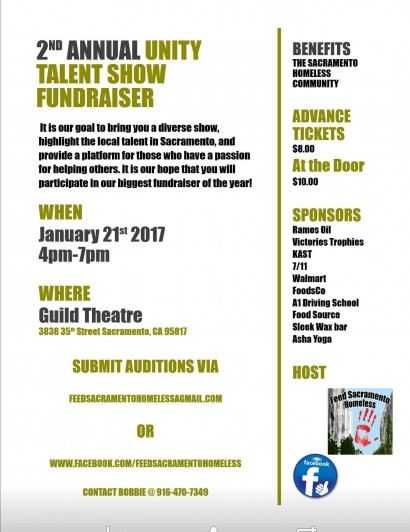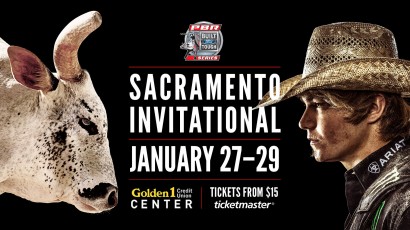 Jan
26
Thu
Eric Church-March 30 Golden 1 Center