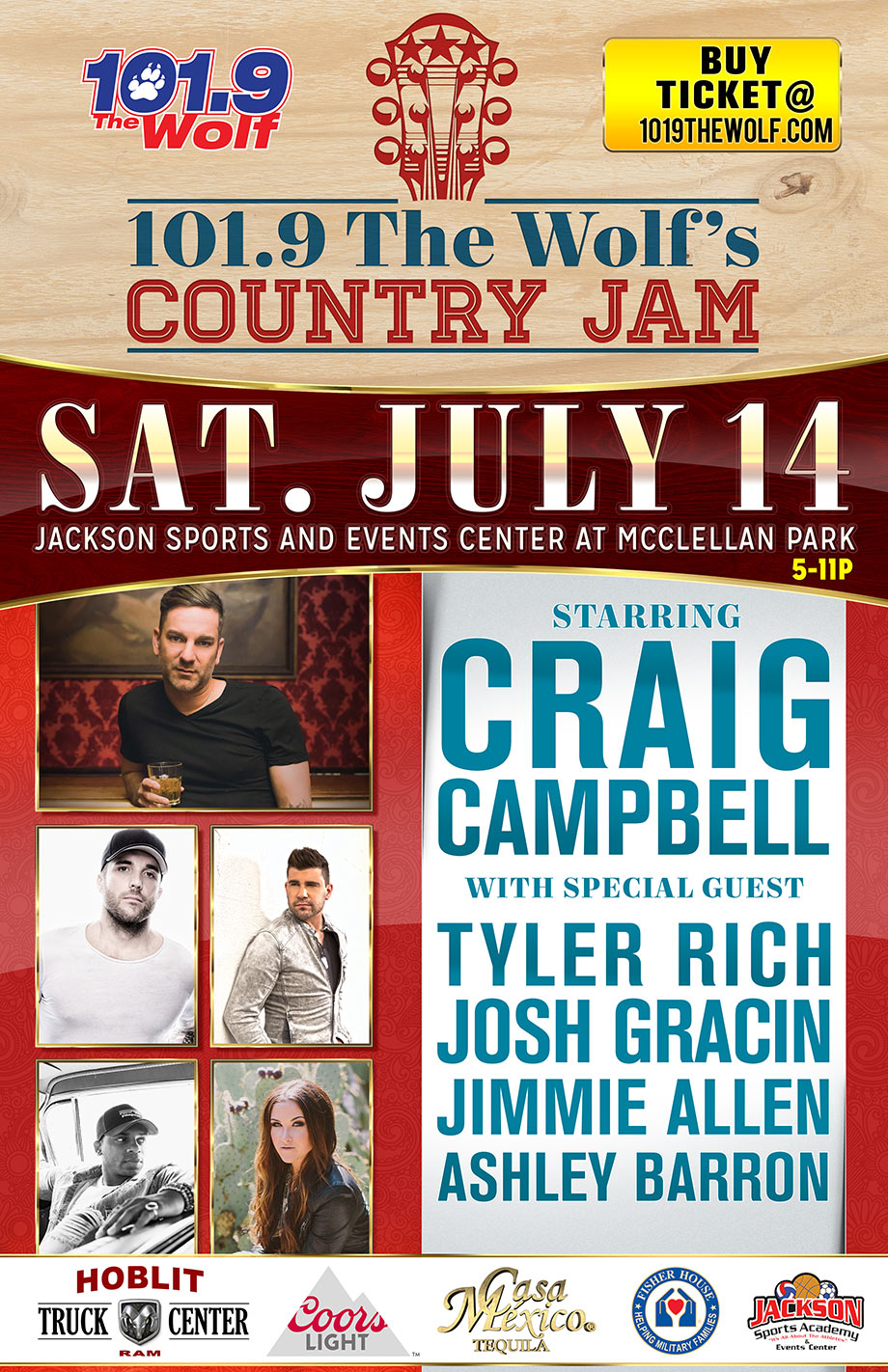 FAMILY FRIENDLY EVENT – KIDS UNDER 10 ARE FREE FOR GENERAL ADMISSION (Free ticket required.). WOLF DEN, VIP AND MEET-N-GREET REQUIRE PURCHASED TICKETS. NO EXCEPTIONS.
*Schedule of Events: Ashley Barron 5:25 pm, Jimmie Allen 6:15 pm, Josh Gracin 7:20 pm, Tyler Rich 8:25 pm and Craig Campbell 9:30 pm.
Wolf Den Acoustic VIPs will be email details for arrival time. *Subject to change without notice. All meet-n-greet purchases will be provided a schedule in advance via email. Show not responsible for missed appearance(s) or meet-n-greets. No refunds.
Parking is FREE for Country Jam 2018 Doors Opens at 5 pm. Country Jam is an indoors. General Admission is open seating.
What do you feel?

Share your opinion